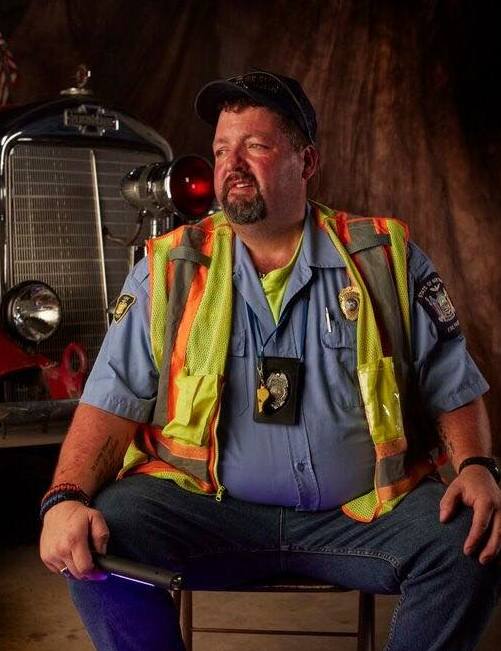 Obituary of Scott Eighmie
Scott W. Eighmie, 51, of Stamford, passed away suddenly on Sunday morning, December 11, 2022 following complications from an accident at Albany Medical Center.
Born on March 19, 1971 in Stamford, he was the son of George and Sandra (Myers) Eighmie.
Scott was married in 1996 to his beloved wife of 26 years Nancy (Wyble) Eighmie.
He was a career tractor trailer driver employed with companies all over the country, currently employed by WDW Logistics of Cobleskill.
Scott had a huge heart and cared about his community, spending over 30 years serving with the Stamford Fire Department, currently serving as president of the Delaware County Fire Police Association. He was a member of the Delaware County Technical Rescue Team and the Delaware County Firefighters Association.
He enjoyed riding his Harley Trike with his wife and friends as a member of the Red Knights Motorcycle Club. Scott was also a Ham Radio Operator, call sign KC20KK that he was proud to inherit from his father. Scott enjoyed spending time with his twin daughters riding four wheelers, teaching them about the importance of the fire service, and bonding with their fur babies. Above all else Scott was a dedicated hardworking man, devoted to his family.
He was predeceased by his father: George Eighmie; and his uncle: Steve Myers.
Scott is survived by his wife: Nancy Eighmie of Stamford; twin daughters: Brittany (Jeremy) Pickett of Worcester and Kaitlyn (Cody Schaefer) Eighmie of Liverpool; mother: Sandra Eighmie of Stamford; sister: Cindy Rogers of Ravena; aunt: Sue Myers of Clifton Park and her son: John; and his four furry K-9 grandkids.
Friends and relatives are invited to call on the family from 11AM to 2PM on Saturday, December 17 at the Stamford Fire Department, 111 Main Street, Stamford, where a firematic memorial service will be held at 2PM.
Please visit www.macarthurfh.com to share a condolence with Scott's family.