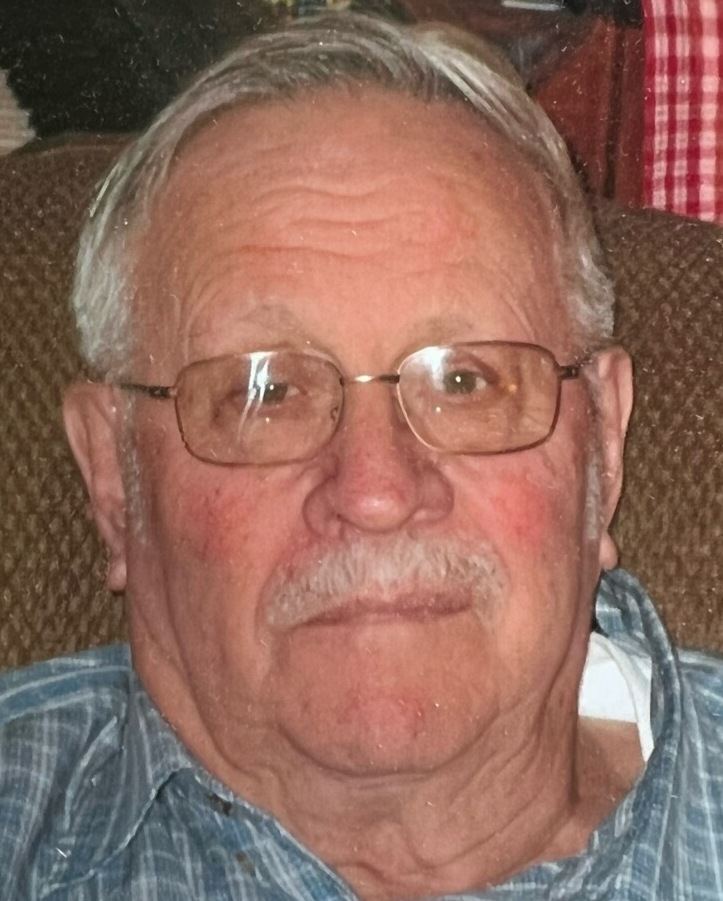 Obituary of Richard "Dick" Wilbur
On May 1, 2022, Richard (Dick) L. Wilbur passed into the loving arms of his Savior surrounded by family at home following a courageous, well-fought battle with cancer.
He was born October 27, 1938 to Lewis and Emma Wilbur in Delancey, NY where he grew up on the family farm on Back River Rd. He then met and married the angel in his life Sylvia O. Clark on August 18, 1962. Together, they built a life on the family farm until 1965. They established Pioneer Trails Campground in Delancey which they ran together for several years.
Dick loved the outdoors which guided his career choices. He worked for many companies over the years, including LaFever Excavating and Burton F. Clark Excavating as a heavy equipment operator. His next endeavor was with NYS Department of Environmental Conservation Region 4 where he managed Bear Spring Mountain camping facility, Little Pond Campground, and Basswood Lake. Toward the end of his career with DEC, he worked on the giant downhill slalom for the 1980 Winter Olympics in Lake Placid. Next, he pursued the logging industry, which inspired him to create a family-owned and operated business called Rustic Homes. He operated Rustic Homes with his two sons for several years. Last, he was the Highway Superintendent for the Town of Colchester where he served and retired. Retirement did not suit Dick's hardworking lifestyle, so he sold petroleum products for Texas Refinery Corporation which helped pass the time and make many lifelong connections.
Dick was an avid outdoorsman. He loved to fish and hunt deer and bear in the headwaters of the Beaverkill. One of his most treasured outdoor family activities was the many hours he spent doing maple syrup. This passion started in the 60's where he had up to 10,000 buckets. This endeavor took a hiatus and returned in the late 90's as more of a family-oriented business with his sons and grandsons. This family business came to be known as Wilbur Mountain Maple which continues to this day. In addition, Dick was an avid collector of his beloved antique John Deere tractors and equipment.
Dick was very involved in the community. He served on the Colchester Chamber of Commerce, town board for four years, was a member of the Downsville Fire Department, a charter member of the Catskill Mountain Antique Gas Engine and Machinery Club and was a member of the Southern Tier Two-Cylinder Club.
"Crusty," as he was known to his beloved grandchildren, was the best grandfather in the world who loved to spend time with family and passed down all of his knowledge to his grandchildren and great grandchild. There were many fun-filled days and evening dinners which included John Deere tractor rides, snowmobiling, nights at camp, and days spent in the sap house.
Dick is predeceased by his parents, Lewis and Emma Wilbur and his sister Virginia (Ronnie) Quinn.
He is survived by his loving wife Sylvia Wilbur of 60 years of Downsville; sister: Betty (Harry) Bell of Delhi; his two sons: Mark Wilbur of Delancey and Tim (Kathy) Wilbur of Downsville; self-adopted son: Rick (Kathy) Kelly of Statesville NC; grandchildren: Kevin (Joanna) of Delancey, Scott (Macy) Wilbur of Delhi, Jason (Amanda) Wilbur of Glenshaw PA, Benjamin (Hannah) Wilbur of Van Etten; and great-grandchild Barrett Wilbur.
His mastery of one-liners and quick wit will never be forgotten.
A Celebration of Richard's life will be held from 1-5PM on Saturday, May 14, 2022 at the James S. Moore American Legion Post 167, 4466 River Road, Downsville, NY 13755.
Those who wish to make memorial contributions may make them to the James S. Moore American Legion Post 167, 1 Legion Lane, Downsville, NY 13755 or to Helios Care, 297 River Street Service Rd, Suite 1, Oneonta, NY 13820
Please visit www.hallandpeet.com to share a condolence with the Wilbur family.