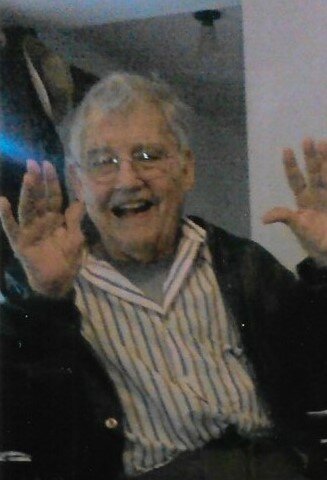 Obituary of Rev. Gerald Edward Sutch
Rev Gerald Edward Sutch, age 87, passed away peacefully in the early morning hours of September 19,2023 at home with his Son Joel and Daughter-In-Law Deborah. He was born with Cerebral Palsy on Dec 9,1935 in Albany N.Y. The first child of Wilson Sutch and Jeanne LeFevre.
He is survived by his Son Joel Sutch and wife Deborah of Prattsville N.Y. and his grandchildren Gerald Sutch II, Joelene Sutch of Ghent N.Y., Naomi Sutch of Bayside, Queens N.Y. and Melissa Keys. Great Grandchildren Jacob and Adelyn Sutch, Julia Keys, Isaac and Isabelle Sutch. Brothers Fred (Susan)Sutch of Galway, N.Y, Rodney (Lovella) Sutch of Hendersonville, TN, Sister-In-Law Judy of Ormond Beach, FL. and numerous nieces and nephews, Dennis and Brian Sutch, Scott and Laurie Sutch, Trevor and Gretchan Sutch, Larry, Scott and Heather Sherman and their families. Former wives Alice Irene Sutch and Frances Hakenson.
Predeceased by his brother Daniel Sutch of Ormond Beach, FL., and Nephew Alfred (Alfie) Sutch of Galway, N.Y., and Alfie's Daughter Jessica Sittner.
"Gerry" was educated at the Pittsfield Mass School for Crippled Children, the Elsmere and Delmar N.Y. Elementary Schools. and graduated from Galway High School in 1956 where he was later named to the Galway High School Hall of Fame. He was also a graduate of Hartwick College, Suny New Paltz, Boston University School of Theology, Moravian Theological Seminary, the Continuing Ecumenical Center at Yale Divinity School, Bangor Theological Seminary and The Pastor's School at Stetson University.
Rev. Sutch taught at Windham Ashland Jewett Central School. And was director of Guidance at the Gilboa-Conesville Central School for 14 years after having been employed by the Departments of Social Services, Mental Health and Probation of Greene County, N.Y.
Being a full member of the United Church of Christ, New York Conference. He ministered in his 42 years of Christian Ministry to the following congregations all in NY State. The Grand Gorge UMC (United Methodist Church), Acra and Round Top UMC, Friends (Quaker) Church Clintondale, N.Y., Potter Hollow Union Church(17years), Broome Center Chapel UCC (United Church of Christ), Medusa UCC, Freehold UCC, and the Champlain Lake Region for 12 years, The Wadhams and Willsboro (UCC) Churches. Wanting to live closer to family, he retired out of the Davenport and West Davenport (UMC)churches in 2002.
In his spare time with his wife Irene, he helped found the Prattsville Rescue Squad. He served on The Board of Directors of The Pratt Museum, and as Town Justice and Town Historian. He also wrote and published "A Brief History of Prattsville and the Civil War" while cataloging the gravestones of all the small cemeteries in the Township.
His family would like to extend their gratitude to Community Hospice of Greene County and the staff of Dr. Robert Schneider who made it possible for him to move home and spend his last days with family.
He will be laid to rest in the Fairlawn Cemetery, Prattsville N.Y., where a memorial service will be held at a later date. Donations are suggested to go to a local church or Historical Society of your choice.
Please visit www.macarthurfh.com to share a condolence with Rev. Sutch's family.