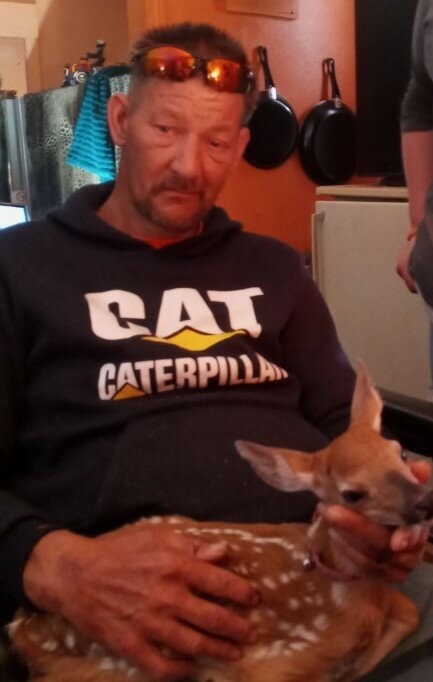 Obituary of Mark S. Finch
Mark S. Finch, 48, of Delhi, passed away suddenly on Sunday, May 22, 2022 at O'Connor Hospital following complications from end stage kidney disease.
Born on February 20, 1974 in Cooperstown, he was the son of Leland Johnson, Jr. and Wanda Platt.
Mark loved being outdoors, he worked as a logger for several local logging companies and loved hunting fishing, mowing, and painting. He also enjoyed the companionship of his dog: Peppa.
He was predeceased by his mother: Wanda Platt; and grandsons: Ryder Jackson and Julian Barlow.
Mark is survived by his father: Leland Johnson, Jr. of Arkville; wife: Joyce Finch of Delhi; children: Donna-Jo Rodriguez of Oneonta, Stephen Jackson of AZ, Dakota Finch of Walton and Cheyenne Finch of Delhi; grandchildren: Damian Barlow and Braxton Jackson; brother: Stanley Finch of Delhi; aunts: Sandra Platt (and her daughter, Vanessa Platt) and Linda Platt all of Arkville; along with several nieces, nephews and cousins.
A celebration of life will be announced at a later date.
Please visit www.macarthurfh.com to share a condolence with Mark's family.