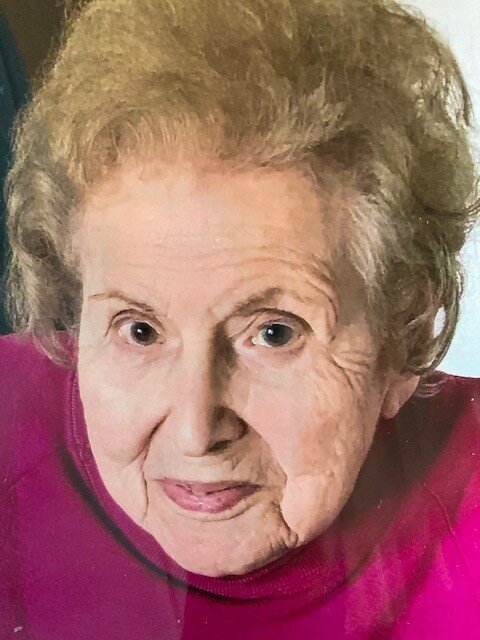 Obituary of Josephine Donofrio
Josephine Donofrio, 101, of Stamford, NY passed away at Robinson Terrace on, Thursday, January 13, 2022.
Born in Stamford on June 17, 1920 to Carmine and Marion Anna Donofrio, Jo attended school in Stamford and later moved to Raritan, NJ where she spent many years working for Johns Manville until her retirement when she returned to Stamford to care for her mother.
Josephine is well known as an accomplished Italian cook and enjoyed preparing special dishes for her family, friends and members of her parish, Sacred Heart Church. She attributed her long life to the Mediterranean Diet and for her devotion to praying the rosary.
On Jo's 100th birthday, many of her friends organized a drive by her home as it was unsafe to plan a party due to the pandemic. Over 80 cars of neighbors and friends participated in this unique celebration.
Josephine is survived by her sister Dorothy, nephew Louis Donofrio (Jean), niece Joan Triolo (Richard) and their children Dan and Gina, niece Marge Fairweather, her son Mark (Ann) and their children Laurel and Luke.
A Mass of Christian Burial will be celebrated at 11AM on Thursday, January 20, 2022, at Sacred Heart Church, 27 Harper Street, Stamford with Father Michael Cambi, celebrant.
In lieu of flowers the family suggests memorials to the American Heart Association or to Sacred Heart Church.
Please visit www.macarthrurfh.com to share a condolence with Josephine's family.
To watch a recording of Josephine's funeral mass please click link below