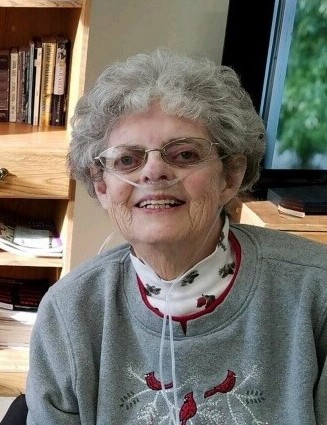 Obituary of Annette C. Waller
Annette C. Waller, 81, formerly of Stamford, passed away on Sunday morning, January 31, 2021 at AO Fox Memorial Hospital, Oneonta.
Born on May 29, 1939 in Lexington, NY, she was the daughter of the late Tunis and Laura (Simmons) Rappleyea.
Annette was married to George Waller, Jr, who predeceased her.
She had a talent and passion for working with flowers, crafts and baking. Her family never missed an opportunity for her homemade cooking. Annette also enjoyed bird watching and seeing her favorite bird the Cardinal. She loved working on jigsaw and word search puzzles with her family and friends. Annette was a wonderful piano player who learned how to play by ear. With an adventurous and curious nature, Annette did some traveling around the country. She continued to show her spirited personality through her humor in conversations with friends and family as she settled into her older years.
Besides her husband, Annette was predeceased by a brother: Tunis Rappleyea, Jr. and a sister: Ellen Strausser.
She is survived by her children Steven (Lisa) Waller of Otego and Diana (Douglas) Lawrence of Windham; granddaughter: Laura (Jim) Bouton of Roxbury; great-granddaughter: Grace Ann Bouton; sisters: Ann Robison of Stamford and Betty Potter of Florida.
Private family services will be held. A celebration of Annette's life and graveside funeral services will be held a later date.
Please visit www.macarthurfh.com to share a condolence with the Waller family.
A video of the family service is available for viewing by clicking on the link below