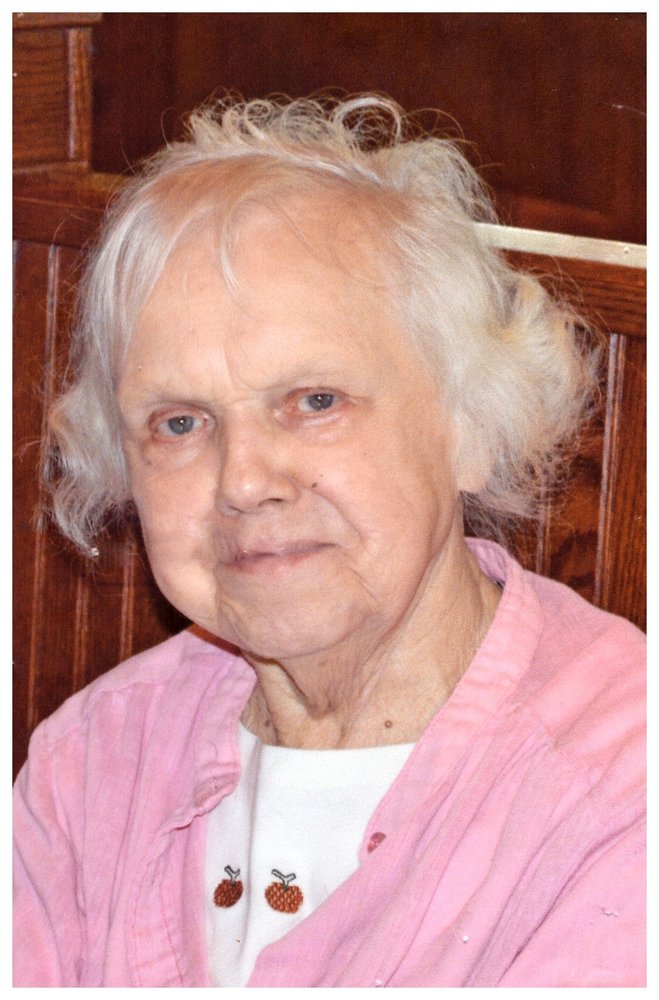 Obituary of Nellie Mokay
~~Nellie A. Mokay, 94, died peacefully late Saturday evening, August 19, 2017 at her home surrounded by family.
Born on August 22, 1922 in Mechanicville, she was the daughter of the late Michael and Pauline (Trainauskus) Polonis, both Lithuanian immigrants, Nellie was very proud of her Lithuanian heritage.
Nellie lived in the area since 1950, she was married to the late Andrew Mokay, and in her earlier years the couple owned and operated the Meredith Inn.
She was a homemaker and enjoyed cooking and caring for her family, bird watching and the compionship of her pets.
Nellie was an active member of Abundant Life Church in Delhi, where she was involved with the children ministry.
Besides her parents and husband, Nellie was predeceased by four brothers and one sister.
She is surived by her children: Christine (Roger) Reed of Meridale, Andrew P. Mokay of Troy, NY, Daniel M. (Sandra) Mokay of Delhi, David Mokay of Meridale and Patricia (Albert) Knapp of Delhi; several grandchildren and great-grandchildren; and two sisters Marie Chambers of Conn. and Pauline Buonoato of Stillwater, and several nieces, nephews and cousins.
Graveside services will be held at 3PM on Friday, August 25, 2017 at Pine Grove Cemetery, Meridale with the Rev. Tom Formica officiting, following the service at the cemetery, Nellie's family would like to invite relatives and friends to gather at Abundant Life Church in Delhi to celebrate her life.
Contributions may be made in memory of Nellie to Abundant Life Church, 79 Assembly Lane, Delhi, NY 13753.
Please visit www.hallandpeet.com to share a condolence with Nellie's family.