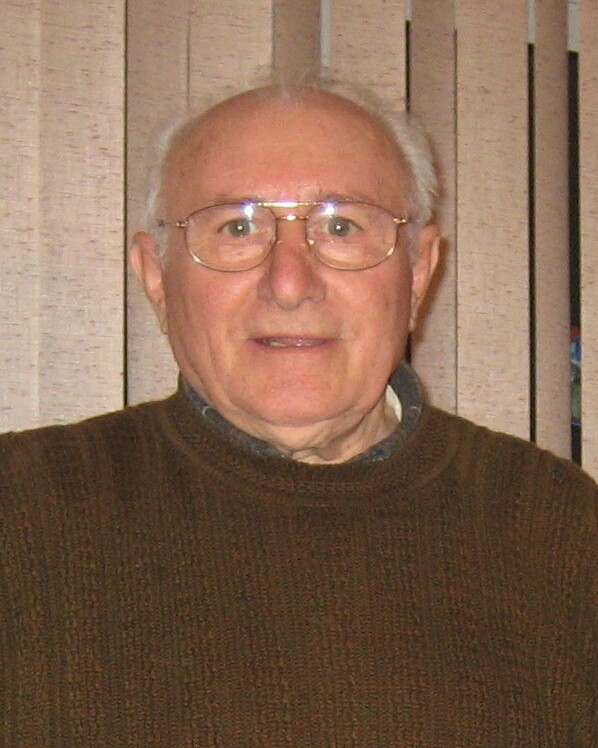 Obituary of Helmut Hamedl
"He lived a good life."
Helmut Hamedl, 86, of Stamford, NY passed away peacefully in his home on Sunday morning, May 22, 2022.
Helmut was born on December 12, 1935 in Tobaj, Austria, the youngest son of the late Josef and Anna (Yautz) Hamedl. After growing up on his parents' farm, he worked in the coal mines of Germany and played soccer for the Bundesliga team, FC Schalke 04.
In 1959 he immigrated to the United States, living in Queens, NY. Helmut quickly learned English and started his career in construction as a Carpenter. He worked on many iconic skyscrapers in Manhattan and retired in 1994, after 35 years.
Helmut met the love of his life, Barbara (Betty) Neuner at a dance at Castle Harbour Casino in the Bronx, NY. After inviting her to dance, he famously asked her, "Has anyone ever told you that you have nice legs?" That was the first of many dances, as they waltzed and polka'd their way through life together for the next 59 years. They were married in 1963 and had their Wedding Reception and 25th Anniversary party (in 1988) in the same place where they had their very first dance!
They settled in Astoria, NY, where they worked hard and achieved the American dream of two kids, a dog and a house. In addition to their monthly dances, they regularly got together with a group of friends and relatives to play cards, eat good food and enjoy life!
In 1998, Helmut and Barbara moved to Stamford, NY to fully enjoy their retirement — he went skiing, cheered on all the local soccer teams, spent quality time with his grandsons and, of course, tried his luck at the nearby racetracks and casinos. It was here, in Stamford that he discovered what would become his favorite meal: Chicken Chardonnay (from Mama Maria's).
Everywhere Helmut went, he always made lots of friends and everyone was drawn to his infectious smile; and when he smiled, everyone smiled with him! Although, in recent years, he faced numerous health challenges, he never stopped fighting and came through like a champion! Every life has its ups and downs, but the last thing that Helmut said to his son and daughter-in-law was, "I lived a good life!" May we all be able to say that!
Besides his parents, Helmut was predeceased by his brothers Sepp, Franz and Johann.
He is survived by his wife, Barbara (Betty), his daughter, JoAnn Hamedl and partner Russell Lawton, his grandsons, Tyler Schreurs and wife, Jacki and Connor Schreurs, his son, Joseph Hamedl and daughter-in-law, Judi, his cousin Rosemary Windisch and partner, Ursula de Modrovich and many other nieces and nephews.
Friends and relatives are invited to call on the family from 4-7PM on Wednesday, May 25, 2022 at the MacArthur Funeral Home, 15 Buntline Drive, Stamford.
Please visit www.macarthurfh.com to share a condolence with Helmut's family.