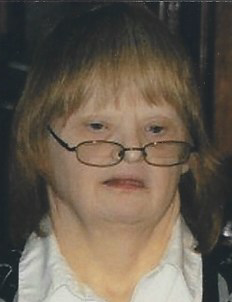 Obituary of Elizabeth McGuire
Elizabeth Ann "Beth" McGuire, 71, passed away on Sunday morning, April 24, 2022 at her home in Milford, NY.
Born on August 30, 1950, to James D McGuire and Dorothy (Offnick) McGuire in Detroit Michigan. She one of four daughters.
Elizabeth was predeceased by her father in 1986, mother in 1998 and her sister Sharon Catherine Barnett from Michigan in 2010.
She is survived by her sister Mary Lynn Stanley in Michigan and Maureen French in Delaware, along with numerous nieces, nephews as well as extended family and friends like Nancy Paul of Walton New York and staff at Burdick IRA
Beth worked for many years at the Walton ARC Resources For Industry where she was a serious worker and enjoyed earning a paycheck. She enjoyed bowling, bicycle riding and swimming in her earlier years as well as dancing. Beth made numerous latched hook rugs and enjoyed a wide collection of music (Ann Murray was her favorite) and was learning how to play the piano. She loved her animals- living and stuffed, it made no difference to her. Beth had a wonderful sense of humor and an infectious laugh.
Burial will be in Arlington National Cemetery at the convenience of the family.
In lieu of flowers, donations can be made to Burdick IRA, 192 Burdick Rd. Milford New York 12807.
Please visit www.macarthurfh.com to share a condolence with Beth's family.