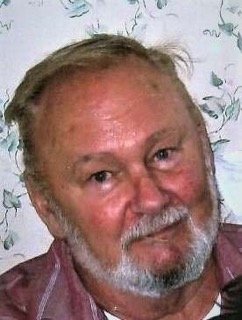 Obituary of Paul Raymond "Poppy" Clark
Paul "Poppy" Raymond Clark, 81, of Unadilla, went home to be with the Lord on April 24, 2019, surrounded by his family. He was a believer in Christ and loved and cared deeply for his family.
Paul was born to the late Joseph Clark and Minerva Mary (Dart) Clark, on December 13, 1937 in Grand Gorge. He served in the US Army from 1956-1959. He worked as a truck driver for 42 years and then owned his own trucking company before he retired due to illness.
He was married to his best friend Patricia Ann Snyder on May 1, 1959 in Jefferson, together they had five children.
Paul was predeceased by his daughter: Kathleen Clark; four sisters: Elizabeth Delia, Josephine Merwin, Virginia Aldrich and Mildred Marsh; a brother: Walter Clark; nephews: Owen Merwin, Joseph Merwin, Randall Moxham and Leonard Moxham; and special daughter-in-law: Kimberly Mondore Clark.
He was blessed with a large and loving family, Paul is survived by his wife: Patricia Clark; children: Colleen (George) Lindroth of Unadilla, Joseph (Lorraine) Clark of Unadilla, Bernadette (William) Van Buren of Sharon Springs and Davie B. Clark of Oneonta; five grandchildren: Nicole Davis, Joshua Clark, Travis Van Buren, Tyler Clark and Jessica Van Buren; four great-grandchildren; and his special baby dog, Sid.
Friends and relatives are invited to call on the family from 11AM until 12noon on Saturday, April 27, 2019 at the MacArthur Funeral Home, 15 Buntline Drive, Stamford. Graveside funeral services with full military honors will follow at 1PM on Saturday at Stamford Cemetery.
Contributions in memory of Paul may be made to the Catskill Veterans Outreach Center, 52 Main Street
Stamford, New York 12167
Please visit www.macarthurfh.com to share a condolence with the Clark family.