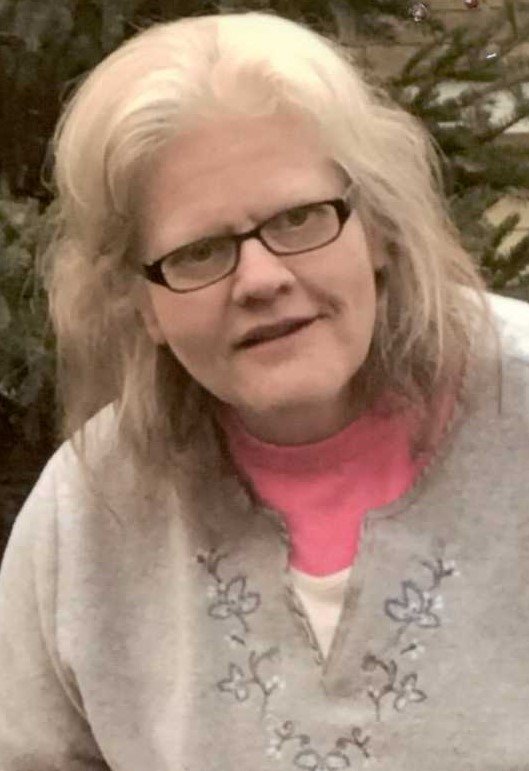 Obituary of Melissa A. Collins
Melissa A. Collins, 62 of Bloomville, passed away on Sunday afternoon, August 8, 2021 at her home surrounded by her family.
Born on August 12, 1958 in Stamford, she was the daughter of the late Roy and Pauline (Merwin) Collins.
Melissa operated assisted living homes in both Stamford and South Kortright and later worked for Price Chopper in Delhi.
She enjoyed crossword puzzles, Sudoku puzzles and collecting teddy bears. She loved traveling around the area look for a good deal at local lawn and garage sales. Melissa's greatest passion was her family, she cherished her grandson and enjoyed spending time with him.
Besides her parents, she was predeceased by siblings: Beverly Slauson, Candy DeBias, Jimmy Roach and Melody Collins; and her aunt: Carol Miller.
She is survived by her daughter: Heather (Billy) Smith of Bloomville; grandson: William Smith of Bloomville; companion: Junior Epps of Hobart; siblings: Roy (Elyse) Collins, Jr. of Bloomville, Brenda (Pip) Bower of Bloomville and Jerry (Diana) Reynolds of Florida; several nieces, nephews and cousins; best friend: Pat VanNortwick of South Kortright; her K-9 companion: Jo-Jo; an her extended "Day Care" family.
Friends and relatives are invited to call on the family from 6-8PM on Wednesday, August 11, 2021 at the MacArthur Funeral Home, 134 Main Street, Delhi. A funeral service will be held at 3PM on Thursday, August 12, 2021 at the Bloomville United Methodist Church, followed by burial at Riverside Cemetery, Bloomville.
Contributions in Melissa's memory may be made to the Delaware County Office of the Aging, 97 Main Street, Delhi, NY
Please visit www.macarthurfh.com to share a condolence with her family.