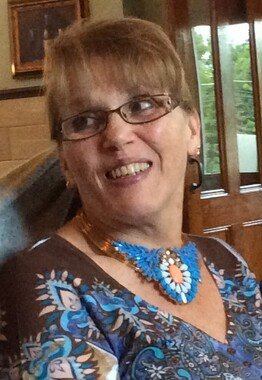 Obituary of Elizabeth Telian
A lifelong resident, Liz was born at the hospital once located on Franklin Street, the first child of Bernice (Graham) and Levon A. Telian. She passed away on the wings of angels at O'Connor Hospital Saturday morning.
Liz graduated from Delaware Academy in 1974. As a student, she enjoyed traveling to England and leading the DA Color Guard. Liz had a lifelong devotion to animals especially horses. She attended SUNY Delhi to study in the Animal Husbandry/Equine program memorably doing a flying dismount from a spirited steed named Snort.
She held a variety of jobs and spent most of her career working at the Delaware County Jail. After more than 30 years of service to the Sherriff's Department, Liz retired in 2018 from her position as head cook and as a deputy of Delaware County's Mounted Police Division.
Liz's passion for life, thoughtfulness, humor, and cooking will be well remembered and dearly missed.
Her mother and siblings, Margaret Telian, Ernest Telian, Lucinda Brydon; and brother-in-law, Matthew, survive. "Aunt Lizzie" also leaves five nieces and nephews who she loved very much.
In remembrance of Liz, please consider donating to Heart of the Catskills Humane Society or doing something kind for a disadvantaged animal.