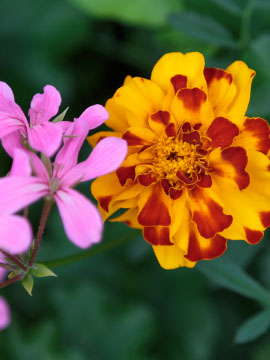 Obituary of Lola V Blaha
Lola V. Blaha, 82, of DeLancey, passed away at her home on Wednesday, May 26, 2021.
Born on May 17, 1939, in Oster Bay, NY, Lola was the daughter of the late James and Florence (McCloy) Norminton.
Lola graduated from art school with a love of painting, horses and landscapes. She brought her talent to Delhi and utilized it in many different ways. She loved bowling with the ladies, gardening and knitting.
Besides her parents, Lola was predeceased by her daughter: Dianna Merkel.
She is survived by her husband: Francis Blaha of DeLancey; children: Scott Merkel of Delhi and Lori (Ken) Mercadante of Delhi, NY; stepsons: Craig Blaha of Texas and Mark Blaha of New York, NY; grandchildren: Michael (Jaclyn), Mathew (Victoria), Michele, Laura, Sophia and Isabella; great-grandchildren: Zander, Myla, Quinn, Myrette, Shelby, Kendra, Breanna, and Aiden.
Friends and relatives are invited to call on the family from 2 PM to 4 PM on Friday, June 4, 2021, with a memorial service at 3:30 PM at the MacArthur Funeral Home, 134 Main Street, Delhi.
Family and friends are invited to gather at the Mercadante's residence following the service.
Please visit www.macarthurfh.com to share a condolence with Lola's family.