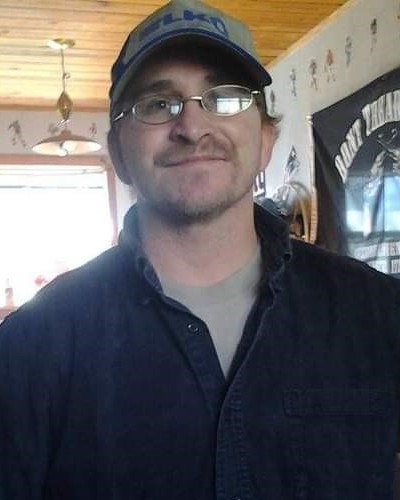 Obituary of Nicholas Jay Craft
Nicholas Jay Craft, 44, of Arden, NC, formerly of Bovina, NY, passed away suddenly on Saturday, May 22, 2021.
Son of Patricia and Richard Craft Sr, Bloomville, NY, Nick, who was lovingly known as "Bird" or "Spicoli", was a man of many talents, who worked at various trades throughout his life.
Nick was a man who truly loved and embraced life, a cold beer, a good song and his friends and family. He loved to fish the rivers and lakes, go camping and work on cars. He genuinely loved the outdoors and being amongst nature. Nick had an infectious laugh that just lit up a room, and an incredible sense of humor. His love of life and family will be forever felt by those of us left behind. He was a gentle and kind man with a wanderer's soul.
He was predeceased by his father, Richard Craft, Sr.
Nick will be deeply missed and is survived by his 3 sons: Harley Marsh, Cody Craft and Zachary Craft, all of FL; his mother: Patricia Craft, Bloomville, NY; brother: Richard (Kristen)Craft, Jr of Bloomville, NY; sisters: Jennifer (Brian) Lane, Catskill, NY and Shannon(Howard) Conlin, Machias, ME; his longtime companion: Beth Crossley Mazzarese and her daughter, Kylie Mazzarese; as well as many nieces, nephews, cousins, and friends.
Memorial services will be announced at a later time.
Please visit www.macarthurfh.com to share a condolence with Nick's family.