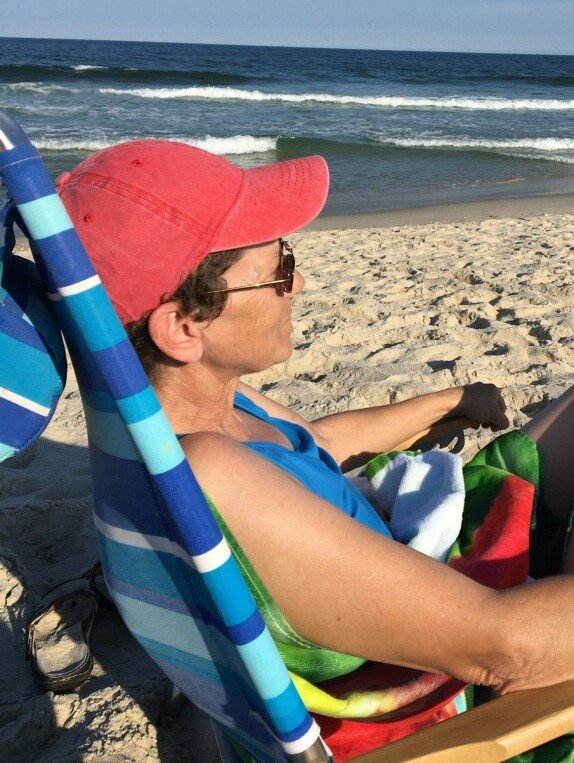 Obituary of Carole Hossbach
Carole Hossbach, 66, of Bloomville passed away peacefully surrounded by her family.
Born on November 13, 1954 in Meridale, she was the daughter of the late Horace and Evelyn Rifenbark.
Carole held an Associate's degree in business. She worked at the Mirabito in Hobart. Carole was a pistol, always a quick wit. She had a way of making you feel seen.
Carole loved crafts of all kinds and was recently taken with creating works of stained glass which she frequently gifted to friends and family. She loved all things dragonfly. Carole was always willing to donate crafts or home baked goods for fundraisers. She loved to make cookies, fudge, jams, and can tomatoes. One of her favorite things to do was take weekend rides with her husband.
One of Carole's life goals was to be a college graduate, which she achieved at the age of 57. Carole was thrilled with the opportunity to go back to school and made the most of her time at SUNY Delhi. Carole loved the beach. She made many trips to the Jersey Shore with her family, collecting sea glass and shells, always comparing to see who got the best finds. Carole had a playful spirit and had an ongoing game of "did you miss me" with Benny. Carole was "Grammie" to all her of grandchildren.
Carole is survived by her husband of 50 years: Otto Hossbach; four children: Krislynn (Michael Dengler) of South Kortright, NY, Ann (Steven Smith) of Selah, Washington, Gail (Michael O'Brien) of Haines Falls, NY, and Kurt Hossbach of Bloomville, NY; six grandchildren: Zachery, Kenz, Megan, Benjamin, Hunter, and Mason; siblings: Beverly Wicker, Ellen Grotevant, and Christopher Rifenbark; along with several nieces, nephews, and cousins.
Friends and relatives are invited to call on the family from 4-7PM on Thursday, May, 27, 2021 at 15 Buntline Drive, Stamford, NY at MacArthur's Funeral Home.
In lieu of flowers, please donate to Catskill Area Hospice or the Bloomville Fire Department in her honor.