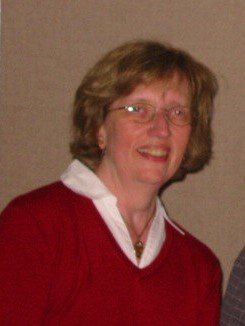 Obituary of Judith Ann Rabeler Chambers
Judith (Judy) Ann Rabeler Chambers died peacefully on April 12, 2021 surrounded by her family. Born on February 14, 1949 in Delhi, NY to Henry and Doris (Thomson) Rabeler. Judy grew up on the family dairy farm in Bovina, NY which has been in her family since the mid-1880s. She graduated from South Kortright Central School in 1967 and was a 1969 graduate of Concordia College, Bronxville, NY. On August 8, 1970 Judy married her husband, Wayne S. Chambers, in Delhi, NY. After graduating from Orange County Community College in 1973 she began her nursing career at Good Samaritan Hospital, Suffern, NY. The family relocated to the Oneonta area in 1985 to be closer to family as their children grew. Her 30 year career as an RN at A.O. Fox Hospital in Oneonta was mainly spent on 1 North where Judy retired appreciated by her patients and highly respected and admired by her 1 North peers, who most recently provided her loving care during her final days.
Judy will be remembered for the loving attentive care of her family especially by providing plenty of home-made family recipe cookies at Christmas and her dedication to her nursing career which she reflected upon on as her calling.
She was predeceased by her parents; brother-in-law, Keith Chambers; and several aunts and uncles.
In addition to her husband, Wayne, of over 50 years of Oneonta; Judy is survived by her daughter, Kara Chambers of Voorheesville, NY; son, Joshua Chambers currently stationed in Virginia; grandchildren Hayden and Sawyer Chambers; sister, Dianne Rabeler Abele of Albany, NY; brother-in-law, Lloyd Chambers of Mount Vision, NY; sister-in-law, Rita (Fred) Johnson of Idaho; sister-in-law, Roberta Chambers Edholm of West Oneonta, NY; several nieces, nephews, cousins and caring friends.
Graveside services will be held at 11AM on Saturday, August 7, 20201 at the Bovina Cemetery, Bovina Center, NY.
The family requests that memorial donations may be made to: Parkinson's Foundation 200 SE 1st Street, Suite 800, Miami, FL 33131 or Multiple System Atrophy Coalition, 7918 Jones Branch Drive, Suite 300, McLean, Virginia USA 22102 or Bovina Volunteer Fire Department, 36 Maple Ave., Bovina Center, NY 13740 or Bovina Historical Society, PO Box 119, Bovina Center, NY 13740.
Please visit www.macarthurfh.com to share a condolence with the Chambers Family.