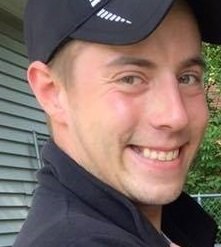 Obituary of Daniel Reed
Daniel Patrick Reed, 27, of Stamford, passed away suddenly on September 25, 2017 from injuries sustained during an ATV accident.
Born on September 14, 1990 in Oneonta, He was the son of John D. Reed and Cheryl L. Burke.
Daniel worked for the last few years in the Parts Department at Eklund Farm Machinery in Stamford, where Danny considered customers his top priority and his employers family.
He was an avid outdoorsman, Daniel enjoyed being outdoors and especially enjoyed deer hunting, however Danny's greatest joy was his family, he was a devoted and caring father.
Danny is survived by his father: John (Tammy) Reed of Jefferson; mother: Cheryl Burke of Brant Lake; his son: Daniel P. Reed, Jr. of Worcester; siblings: Erin (Roy) Medico of Castleton; Cassie (Kevin) Buchan of Averill Park, Tyler Reed of Brant Lake and Jillian Reed of Brant Lake; Grandmothers: Betty Reed and Elizabeth Burke; uncles: Jeffrey Burke, Ivan, David and William Reed; several cousins and friends.
Graveside services will be held at Noon on Thursday, September 28, 2017 at Stamford Cemetery, Stamford.
Contributions in memory of Danny can be made at https://www.gofundme.com/in-memory-of-daniel-patrick-reed to help support his son, Daniel P. Reed, Jr. in the future.