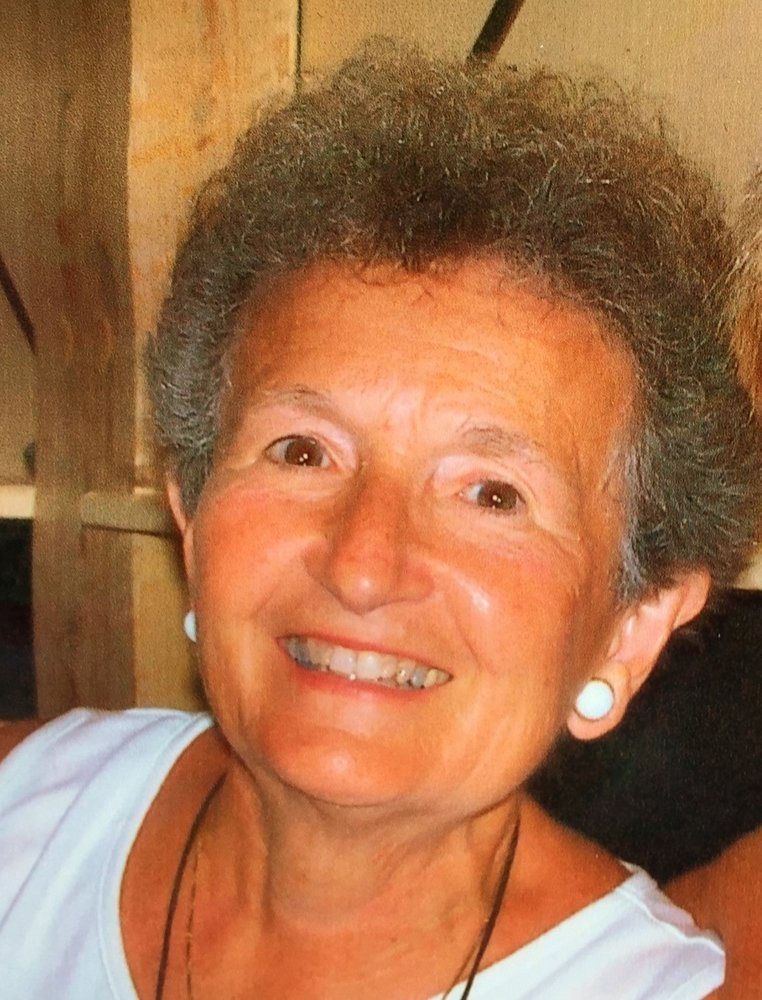 Obituary of Sylvia Newkerk
~~Sylvia Anne Doenges Newkerk, 84, passed away peacefully at her home on Friday, September 22, 2017, surrounded by her family.
Born June 25, 1933 in Delhi, NY to Ida Quinn Doenges & Albert Joseph Doenges
Siblings included Loretta Doenges Burkich (deceased), Richard (Margaret) Doenges of Edmeston NY, Stephen (Elaine) Doenges of Delhi and Susan (Russell) Waring of South Hero, Vermont.
Sylvia married John Chambers Newkerk September 8, 1951 at St. James Episcopal Church. She had four beautiful children - Deborah Newkerk of Norwood NJ, Beverly (Scott) Owen of Harding PA, Vicki Newkerk and Jack (Jeanie) Newkerk of DeLancey NY.
She was very proud of her 13 Grandchildren & 7 Great Grands - Christopher (Christina) O'Brien, Courtney (Adam) Leamy - Reese Sylvia & Declan Patrick, Amy O'Brien (Cory Weidenbach), Patrick O'Brien (Morgan Layton), Alexander (Shawna) Gastman, Meghan (Martin) Decavage, Nina Owen, Corey Owen, Melissa Owen (Robbie Mohr), Lindsey (Mike) Reynolds - Grace, Lucy & Anna, Jake (Erin) Newkerk - Adelin & Audrey, Zachary Newkerk and Jaclyn Newkerk.
Sylvia graduated from Delaware Academy in 1951. She worked at the Delhi Telephone Company for 35 years, also serving as a Trustee and on the Board of Directors. She was a devout Episcopalian, singing in the choir and acting Treasurer for over 30 years at St. James Church at Lake Delaware. She enjoyed many hobbies - bowling, pinochle & bridge, tennis and sewing. She was an active member in the Eastern Star and the Girl Scouts of America. She travelled extensively including many visits to Switzerland & Peru to see her exchange student families. She was a great cook & taught her family how to make pie, jam & donuts from scratch.
And she loved her standard poodles, including Abby her constant companion at the family homestead in DeLancey, where she was often called the birdhouse lady.
Sylvia lived a full life, was well loved & will be greatly missed.
Memorial services and a celebration of Sylvia's life will be held at 12:00PM on Saturday, September 30, 2017 at St. James Church, 55 Lake Delaware Dr., Delhi, where friends and relatives are invited to call on the family from 10:00 until the service at noon. Burial will follow at Hamden Cemetery, following the burial a reception will be held at Sylvia's home.
Please visit www.hallandpeet.com to share a condolence with the Newkerk family.