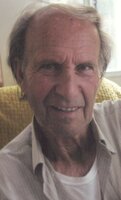 Dennis J. DeVita
Dennis J. DeVita, 81, of DeLancey, passed away on Saturday afternoon, May 20, 2023 at Bassett Medical Center in Cooperstown.
Born on February 21, 1942 in Brooklyn, Dennis was the son of the late Joseph and Dora (D'addario) DeVita.
Dennis was a 1960 graduate of North Babylon High School. He was a Bricklayer until his retirement.
He was an avid outdoorsman, Dennis enjoyed hunting, fishing and taxidermy. He loved model trains and had a large-scale model that his grandchildren enjoyed riding around the yard. Dennis also enjoyed his property and loved to be outdoors near his custom built pond. Dennis also enjoyed the companionship of his dog: Daisy.
Dennis was also a dedicated and devoted parishioner of the Cabin Hill Presbyterian Church.
He is survived by his wife: Alice DeVita; children: Jessica (Rob) Ryan, Daniel (Valorie) DeVita, Robert (Haidy) Brown, Eric (Stacy) Brown, Tracey (Josh Clark) Brown, Denise Anzini, Doreen Scarpelli, and Diane DeVita; 16 grandchildren; brothers: Donald (Carol) DeVita and Daniel Devita; along with many nieces, nephews and cousins.
Calling hours will be held from 3-7PM on Tuesday May 30, 2023 at the Hall & Peet Funeral Home, 134 Main Street, Delhi, NY. A funeral service will be held at 11AM on Wednesday, May 31, 2023 at the Cabin Hill Presbyterian Church, 7616 County Highway 2, DeLancey, NY with Lay Pastor, Deb Fleming. Burial will follow at Andes Cemetery, Andes.
To watch a recording of Dennis's funeral service follow the link below
Please visit www.macarthurfh.com to share a condolence with Dennis's family.