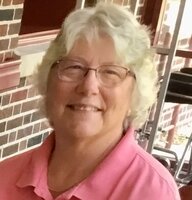 Lucy D. Guntert
Lucy D. Guntert, 71, of East Meredith, NY passed away suddenly on February 22, 2023 while wintering in Florida.
Born on September 8, 1951, Lucy was the daughter of the late Karl and Elizabeth "Betty" Guntert.
Lucy was a graduate of Delaware Academy, Ulster Community College, and SUNY Delhi.
She was employed with the College Association of Delhi for 27 years where she was awarded the SUNY Delhi President's Award for Excellence in Service. Lucy also worked at Delaware Academy for 16 years where she served as C.S.E.A Union President. Ms. Guntert also served as Fire Commissioner for the Meridale Rural Fire Dept.
She loved her many pets. Lucy was an avid reader and loved gardening. She enjoyed her winter in Florida where she made several friends in the RV park where she stayed.
Besides her parents, Lucy was predeceased by a sister: Jean Marie Guntert.
Lucy is survived by her brother: Paul Guntert; along with several close friends.
A Memorial Mass will be held at 1PM on Wednesday, May 17, 2023, at St. Peter's Church, Cross Street, Delhi with the Rev. Edward Golding, celebrant. Burial will follow at Mt. Calvary Cemetery, Emmons.
Please visit www.macarthurfh.com to share a condolence with Lucy's family.