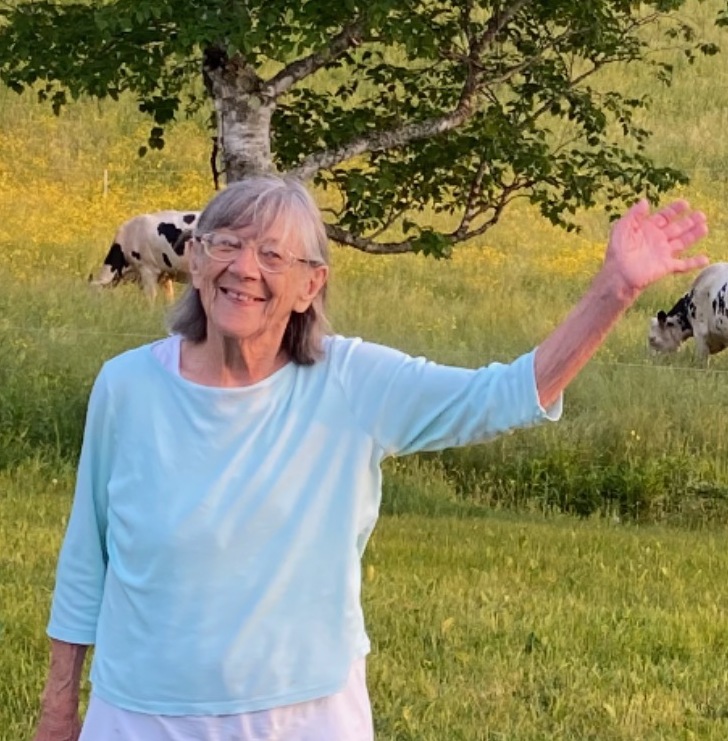 Alice Nichols
Alice Norberg Nichols, 91, of Bloomville, passed away on Sunday, November 21, 2021 at her home surrounded by her family.
Born at home on February 17, 1930 in East Meredith, Alice was the daughter of the late Anker and Margrethe (Jensen) Norberg.
Alice went to college at Grand View in Des Moines, Iowa when she was 16.
She was married to Howard J. Nichols in 1958, a union that lasted over 40 years until his passing in 2003. Over the years she assisted Howard in the operation of the farm, raised four children and kept up the gardens. Alice and Howard were proud of their farm and their home built in 1983.
Alice worked at South Kortright Central School as Secretary to Superintendent Burke, and also worked in Washington DC at the Dept of Agriculture. When her husband became Town of Stamford Supervisor in the 1970s Alice took on the job of bookkeeper for the town, a job she kept until retirement at age 89.
She was an active member of the South Kortright Church where she cleaned and served as treasurer for many years. Alice enjoyed playing bridge and playing outside with the grand and great-grandchildren. She was proud of her Danish heritage and enjoyed sharing it with her family by passing on holiday songs and traditions from Denmark. She was famous for her chocolate chip cookies, Danish Seven Layer Cake and having her family in for Sunday dinners.
Besides her parents and husband, Alice was predeceased by her son: Neil Howard Nichols; son-in-law: Joseph Jay White; brothers: Niels (Eunice) Norberg and Axel (Jeanne) Norberg; sisters: Eleanor (Earl) Ikola, Frida (Ray) Brown and Anne (Fred) Buck, and stepmother: Anna Katherine.
She is survived by her daughters: Gwen (Paul III ) Deysenroth, Gail (Jake Dickman) White and Maria (Peter) Deysenroth; grandchildren: Paul IV (Rebecca), Daniel (Carlye), Dennis (Sami), Erik, Sarah (Jason), Kirsten (Jeff), Emily (Maddie), Emilee and Erienne; great-grandchildren: Gracie, Caitlyn, Gunnar, Weston, Sophie, James, Elaina, Elsie, Lila, Cooper, Margaret, Thompson, Madison, Lexi, Gracie, and one on the way; step-brother: Sven (Eileen) Sloth; sister: Esther Lee; brother-in-law: Edward Nichols and several nieces, nephews and cousins.
Alice's family extends a heartfelt thank you to June, Mariah, Ashley, Kacie and Heather for the wonderful care they provided to Alice.
A funeral service will be held at 11AM on Friday, November 26, 2021 at the South Kortright Community Church, followed by a luncheon in the Church Hall. Burial will follow at Riverside Cemetery, Bloomville.
Memorial contributions may be made to The South Kortright Community Church.