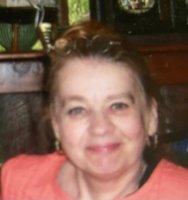 Bonita "Bonnie" Seidel-Amos
September 28, 1946- April 6, 2021
Survived by beloved husband Bernie, Most loved sister to Betty Forman, Christina Buchanan-Smith, Kate Gordon (her husband Gary Gordon).
Dearest Aunt Bonnie will always be remembered by her many nieces, nephews and grand nieces and nephews. They relished her dear heart, and deep love.
Bonnie graduated from Adelphi University (Suffolk county) class of 1968. Her Master Degree in Education was her life calling. Her fellow educators & many caring students from four decades of teaching have been her lasting friends and extended family to this day, long after her awards as teacher of the year and her retirement in 2003 from teaching elementary education at the Central Islip School District.
Rest in peace dear one. Journey back to join your predeceased loving brother Bill Seidel who passed from this earth in May 2009.
Friends and relatives are invited to call on her family from 11AM – 12:30PM on Wednesday, April 14, 2021 at the MacArthur Funeral Home, 15 Buntline Drive, Stamford. A Mass of Christian Burial will follow at 1PM at Sacred Heart Roman Catholic Church, 27 Harper St., Stamford, with the Rev. Martin Fisher celebrating. Burial will be at Locust Hill Cemetery, Hobart. Masks and social distancing will be required for all in attendance.
Please visit www.macarthurfh.com to share a condolence with Bonnie's family.