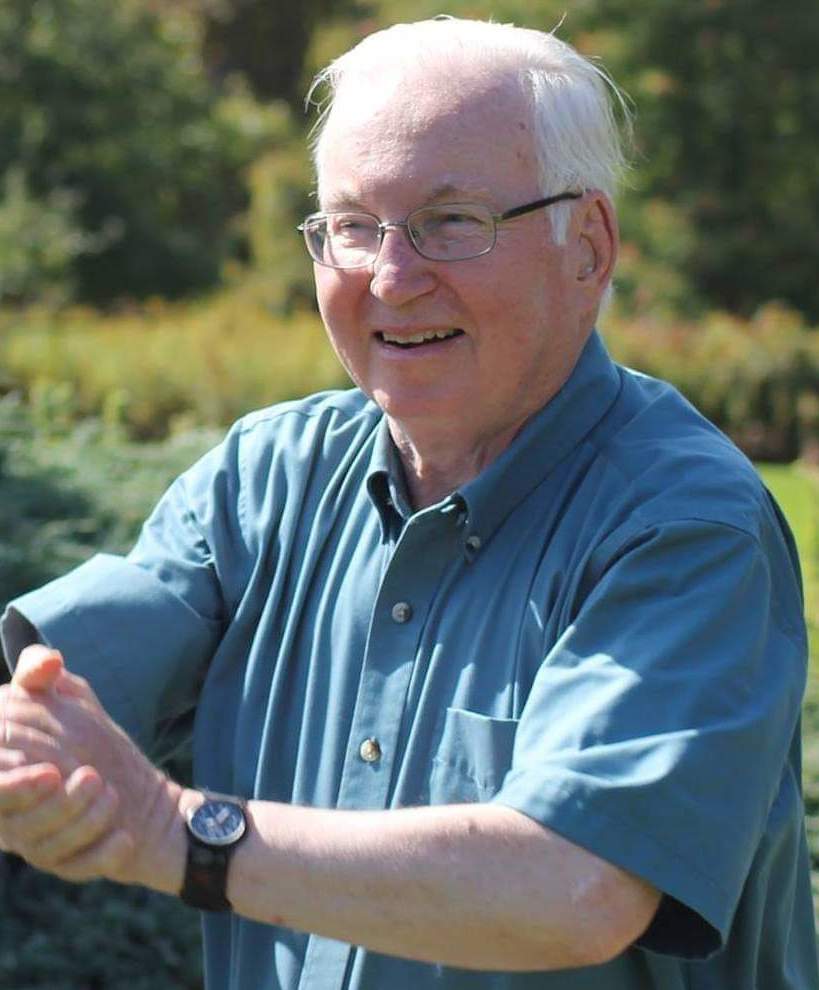 George A. Misner III
George A. Misner III, 86, of Delhi, passed away on February 4, 2021 at Delhi Rehab and Nursing Center in the company of his family after a long struggle with Parkinson's Disease.
Born on October 8, 1934 in Philadelphia, George was the son of the late George A. II and Anna (Nissen) Misner.
George enlisted in the US Navy where he served from 1953-1961. After leaving the Navy, George took the first steps in his life-long love of learning; attending Dean Junior College, Drew University and Syracuse University where he completed his Masters and began his teaching career at SUNY Delhi. Along the way, he met the love of his life, Deborah Kirk, whom he married on June 17, 1967 in Madison, New Jersey.
Upon setting up house together in Delhi, New York, George and Debbie started their family, having two children- Eric and Karen. While at SUNY Delhi, he taught many classes including American Government, Political Science, and Psychology. George continued teaching at SUNY Delhi until his retirement. Many of his students still remembered him fondly and kept in touch throughout the years.
George was a long-time member of Rotary International. Over the years, George and Debbie opened their home, hosting a number of Rotary Exchange Students from countries such as Denmark, Germany, Belgium, and Norway. Over the years, George and Debbie have enjoyed many return visits from their Rotary Children and have even visited them in their homes during their travels.
George was a member of the Unitarian Universalist Society of Oneonta for over 50 years, serving on the Board of Trustees and on many committees including the Ministerial Search Committee. In addition to his UU beliefs, George's spiritual practice included daily meditation.
He was a voracious reader and many who knew him well will recall the piles of books and periodicals spread around his chair. When George was not reading, he was watching 'the news' and was happy to share his point of view in all matters political whenever he was asked!
With his wife, he enjoyed traveling and vacationing on Star Island off the Coast of New Hampshire and in Cape Cod where she enjoyed the beach and he enjoyed his books and his news. He often gathered with friends for weekly Men's Breakfast at Morey's on Thursday mornings and for other book clubs and movie clubs. However, perhaps George's greatest joy was his family. He was a devoted husband, loving father and proud grandfather (and great grandfather).
George is survived by his children: Eric (Lisa) Zuend-Misner of Oneonta and Karen Misner of West Davenport; grandchildren: Karalie (Janice) Black-Misner of Sevierville,TN, Thian Misner of Oneonta, Matthew Horne of Oneonta, Tyler Horne of Loch Sheldrake, NY and Sara Horne of Charlotte, NC; great-grandchildren: Honey-Bea and Cotton. He is also survived by his brother Paul (Mary) Misner, sister Carol (Joe) Bonstead, and many nieces and nephews.
The family plans to hold a Celebration of George's life at a later date when all who knew George can be together. To make a remembrance in George's name, donations may be made to NAMI or to The Michael J Fox Foundation for Parkinson's Research.
Please visit www.hallandpeet.com to share a condolence with the Misner family.