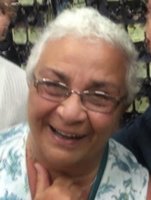 Mary Ann R. Norton Probst
Mary Ann R. Norton Probst, 80, of Oxford (formerly of Stamford) passed away peacefully on Wednesday, January 27, 2021 at Chenango Memorial Hospital in Norwich. In her final days she was comforted by the compassionate presence of her Nurse, Karen Delmonico, who held her hand as she battled and eventually succumbed to COVID-19.
Mary Ann Russo was born on May 10, 1940 in Bronxville, NY to the late Jerry A. and Catherine (Roach) Russo. She was an elementary school teacher at Stamford Central School for over 20 years, making a positive and lasting impact on many students and fellow teachers during her teaching career. She was known to have an enduring passion for fostering curiosity and creativity in the minds of her young students, and later in life with her grandchildren. As her passion for education followed her into her later years. In her retirement, she supervised student teachers from SUCO. Mary Ann served as assistant Girl Scout leader and 4-H instructor, she served in many capacities in Sunday School in both Schenevus and Stamford. She was a member of Delta Kappa Gamma Society and served on the Stamford Planning Board. Mary Ann taught knitting to children in Guilderland and was a member of the crafters group for seniors in Guilderland.
Mary Ann maintained many treasured friendships in a life shaped by a voracious appetite for travel, art and culture. A fan of the simple pleasures in life, Mary Ann enjoyed a good book with a bowl of popcorn, reading to her grandchildren, and as an avid knitter was known to craft hats for newborn babies in her spare time. Her greatest joy was her role as a crucial member of her family, going by many names- among them "Grandma Mary Ann", "Auntie Mimi" "Sissy" and "Mom".
Mary Ann was predeceased by her husband Fred Probst, a brother, Jerry Russo, and beloved niece Dorothea Smith.
She is survived by her children: Daniel & Megan Norton of Stamford and Tina & Will Gallagher of Oxford; her beloved grandchildren (and their partners): Meghan (Lee), Daniel, Tyler (Douglas), Timothy (Abigail), Totianna, Liam, Kaitlyn, Olivia and Willie; great-grandchildren: Emmett Thomas, Payge and Annaliese; her many bonus Grandchildren who she loved as her own; her sister and best friend: Dorothy Smith. Nieces Pam, Janice, Pat, Sarah and Natasha, nephews Michael, David, Greg, Freddy and Brian; Great nieces Andrea, Erica, Sarah, Anna, Dorothea and Great Nephews Logan, Joseph Patrick, Jerimiah, and Adam.
A celebration of Mary Ann's life will be announced at a later date.
In Mary Ann's memory the surviving family ask you to take this moment to ask those who can to wear a mask, consider vaccination and maintain social distancing guidelines to help ensure fewer families experience the acute pain of losing a loved one during this difficult time.
In lieu of flowers please sent food to your local ICU for the hard working staff during this strenuous time.
Please visit www.macarthurfh.com to share a condolence with her family.