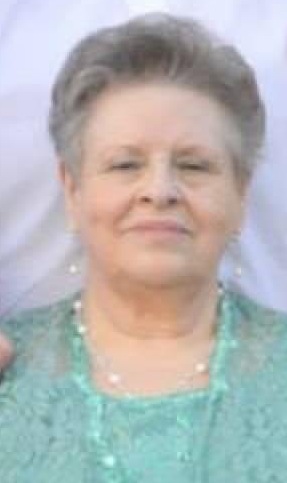 Patricia Hasbrouck
Patricia E. Hasbrouck (73), of South Kortright passed away on September 4th, 2020 after a long battle with health issues. Born to Annise and Smith Collins in Hobart, NY on August 22, 1947. She attended South Kortright Central School, and married James J. Hasbrouck on October 5th, 1965. She raised a family locally, eventually settling in South Kortright. In the Early 1990's Patricia and James ran a foster home in Bloomville, NY for Delaware County where she mentored and helped countless children. She was an avid baker, cook, loved her cats, listening to music, and spending time with her family and friends.
Patricia is survived by her loving husband of 54 years, James Hasbrouck, children, Shawn (Janelle) Hasbrouck of Delhi, Chris (Beth) Hasbrouck of Oneonta, Kenneth (Melinda) Hasbrouck of Hartwick, Sisters, Betty Dudley of South Kortright, Dorothy Accurso of Hobart, and Sue Steadman of Albany. She also had 10 grandchildren and 1 great grandchild, and several nieces and nephews that she loved dearly.
She was Pre-deceased by her parents, Brothers, Edward Collins & Frank Collins, Sister, Linda Mondore, and a son, Jamie Hasbrouck.
There will be a grave side service at Locust hill Cemetery in Hobart, NY on Saturday September 12, 2020 at 1:00pm. Social distancing and masks will be required.
In lieu of flowers, the family asks that donations be made to the Susquehanna SPCA in Cooperstown NY in Patricia's name.