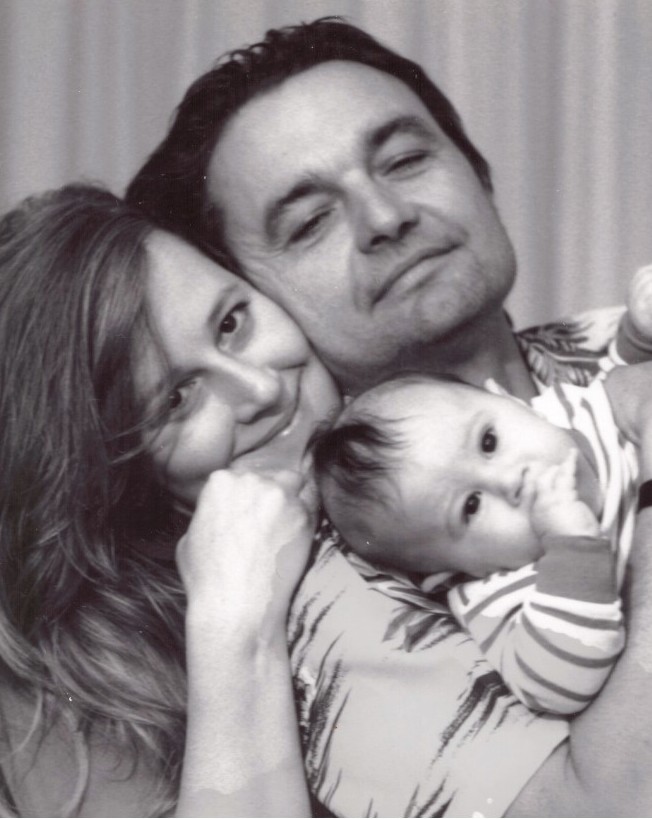 Milan P. Sova
Milan Peter Sova was born in Praha, Československo, to Bohumila Kučerová and Jan Sova. Milan was raised in Prague and spent his summers in the southern Bohemian countryside. Milan had an older brother, Jan, and younger sister, Magda. As young adults, Milan and Jan fled Czechoslovakia to seek freedom and opportunity outside of the communist regime.
Eventually, Milan made it to New York City, where he found work as a camera repairman. At that time, when a camera on the set of a movie or television show would break down the repairman would stay on the set for the rest of the day. Milan cherished the days that he would stay on set, and would closely watch the cinematographer work with the actors and crew. Milan parlayed his work as a camera repairman into working as a cameraman, and ultimately as director of cinematography. Characteristically living life at full throttle, Milan built up his career from little or nothing, leaving us with a stunning cinematic legacy. Working with many Hollywood greats, Milan went on to innovate the film industry and have a successful career in the film business. His body of work includes Diner, Rockers, Good Morning Vietnam, Donnie Brasco, Lucky Number Slevin, and The Strangers, to name a few. Thanks to the Milan's artistic legacy, we can forever see the world through his lens.
Milan met his wife, Elizabeth, through mutual industry friends in the mid-1980's. Elizabeth was initially nervous about starting a life with the wild and gregarious cinematographer, but Milan ultimately proposed and she accepted. Milan and Elizabeth were married on June 4, 1988 at their home in South Kortright, New York, which Milan loved for its resemblance to southern Bohemia. Their only child, Milan "Pepa" Joseph was soon born. Thanks to Milan and Elizabeth's work in the film business, the family was able to joyfully travel the world and U.S. together. After several early years of leading a peripatetic lifestyle, the family moved to South Kortright permanently.
After working on his final film, Push, Milan retired to enjoy the quiet life with Elizabeth in their South Kortright home. Milan helped support Elizabeth through two bouts of breast cancer, which she eventually succumbed to in 2018. Heartbroken, Milan relied on the love and companionship of his dog, Orson, during these past two years. Milan still made the most of his life, visiting his sister as far as Australia, and also his niece and nephews in Austin, Texas, thus avoiding the harsh winters of his beloved Catskills.
Milan is survived by his sister and son.
The family had a small family-only burial on Sunday, August 30th. Milan will be buried next to Elizabeth on the family property.
Milan Joseph will host an outdoor barbeque/potluck celebration of Milan's life at 6 pm on Friday, September 4th, at the family home on 1492 Roses Brook Road. Locals that wish to come pay their respects are welcome.
In lieu of flowers, the family asks that donations be made to the Heart of the Catskills Humane Society.