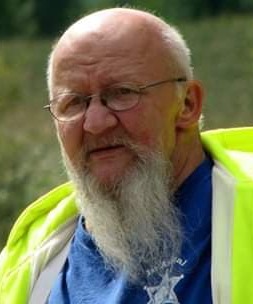 Fred Copenhaver
Fred L. Copenhaver, 63, of East Meredith, passed away on April 4, 2019 at his home with his wife by his side.
Born on July 13, 1955 in Virginia, the son of the late George and Betty (Mumaw) Copenhaver.
He was married to the love of his life, Edna Irene Sutliff for over 30 years.
Fred was an avid outdoorsman, he enjoyed fishing, hunting and all that nature had to offer. Fred was also a dedicated member of the East Meredith Fire Dept and formerly active in the Davenport Fire Dept., currently holding the position of Fire Police Captain.
Besides his parents, Fred is predeceased by his son: Lance Corporal Fred Maciel; daughter: Leslie Bowman; siblings: Dottie Ann and Mikey: nephew: Wesley; and close friend: Herbie Roe.
He is survived by his wife: Edna Copenhaver of East Meredith; daughter: Juanita Copenhaver of VA; siblings: Loretta "Jane", Jimmy and Kimberly all of Virginia; step-children Kathy, Emma, Angie and Kimberly, grandchildren, step-grandchildren, nieces, nephews, cousins and friends and a very special friend who was more like a daughter, Celia Daniels and her girls.
Friends and relatives are invited to call on the family from 5-7PM on Saturday, April 13, 2019 at the MacArthur Funeral Home, 15 Buntline Drive, Stamford.
In lieu of flowers contributions in memory of Fred may be made to the Delaware County Fire Police Association.
Please visit www.macarthurfh.com to share a condolence with Fred's Family.