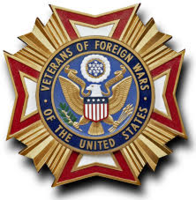 John P. Nault
John P. Nault, 97, of Delhi, passed away on Monday, February 25, 2019 at Chestnut Park Nursing and Rehabilitation Center in Oneonta.
Born on August 25, 1921 in Montreal, Canada, John was the son of the late Adelard and Bernadette (Crevier) Nault.
He was married to Nellie Stoutenberg Nault on April 5, 1942.
Mr. Nault proudly served in the US Army during WWII. He was also a lifetime member of the Delhi VFW Post 10550 and the Delhi American Legion.
Besides his parents, John was predeceased by a son: Robert Nault; and son-in-law: Clyde Harder.
He is survived by his wife: Nellie Nault; children: Barbara (Norman) Coe, Jeanne (Joseph) Ciarciaglino, Dianne (Randy) Wicks and Joanne Harder; several grandchildren and great-grandchildren.
At John's request services and burial will be private in the spring at Woodland Cemetery, Delhi.
Please visit www.hallandpeet.com to share a condolence with the Nault family.