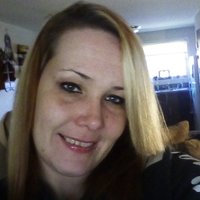 Christie L. Ruud
Christie L. Ruud, 41, of Delhi passed away Wednesday, April 4, 2018, suddenly at O'Connor Hospital in Delhi.
She is survived by 2 sons: Michael and Kaleb Stein of Delhi; one daughter: Nevaeh Ballard of Roxbury; a granddaughter: Ava Jean; brothers: Larry Ruud, Ken Kokoszka and Thomas Ruud and several nieces, nephews and cousins.
Funeral services will be held at 2PM on Wednesday, April 11, 2018 at the Hall & Peet Funeral Home, 134 Main St., Delhi, friends and relatives are invited to call on the family one hour prior to the service at the funeral home. Burial will follow at Walton Cemetery.
Please visit www.hallandpeet.com to share a condolence with the family.