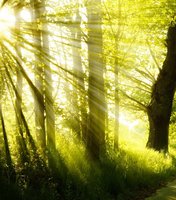 Ronald L. Palmer
Ronald L. Palmer, 84, of Meridale, passed away on Thursday, March 22, 2018 at AO Fox Memorial Hospital in Oneonta.
Born on December 11, 1933, Ronald was the son of the late Merle and Jewell (Jordan) Palmer.
Ronald owned and operated a family Dairy Farm on Palmer Hill Road in Meridale.
Besides his parents Ronald was predeceased by his brothers: Cecil Palmer and Roy (Elizabeth) Palmer.
He is survived by one brother: Mahlon (Barb) Palmer; a sister-in-law: Beverly Palmer; and several nieces, nephews and cousins.
At Ronald's request there will be no calling hours or funeral services, private burial will be held at Pine Grove Cemetery, Meridale.
Contributions in memory of Ronald may be made to the Meredith Baptist Church, 4219 Turnpike Road, Meridale, NY 13806 or to Chestnut Park Rehabilitation Center, 330 Chestnut St., Oneonta, NY 13820
Arrangements are with MacArthur Funeral Home, Delhi.
Please visit www.macarthurfh.com to share a condolence with the Palmer family.