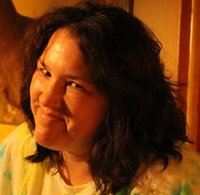 Sallyann DiCorato
Sallyann DiCorato, age 52, of Jefferson, NY, passed away on Friday (March 16, 2018) at home after a long, arduous and most importantly courageous battle with pancreatic cancer. She was surrounded by her adoring children and her best friend as she transitioned from this world to the next.
Sally was an incredibly strong and special woman. She was warm and open with all she met. Her personality was magnetic and real, and one of her greatest joys in life was to provide advice and comfort to friends, loved ones and acquaintances. While many things in her life were difficult, she always remained upbeat and positive, using her humor to get through her own trials while lifting up those around her.
Sally is survived by her two loving children; her daughter Angela DiCorato and her son John DiCorato. She also leaves behind her closest beloved friend Joyce Speenburgh, her much-loved mother-in-law Monica Stancanelli, as well as her brother-in-law, nieces and numerous other friends. She is predeceased by her father Emil Olko, her sister Patty Olko, her father-in-law Angelo DiCorato, and her husband Jeffrey DiCorato.
Services will be held on Saturday, March 24th, 2018 at the United Methodist Church in Jefferson, New York at 11 AM. In lieu of flowers, memorial donations may be made to Catskill Area Hospice at https://www.cahpc.org/donate. The family would like to offer their deepest and most sincere thanks to those who helped care for Sally during her final days.
Sally would want all her loved ones, friends and acquaintances to be left with her personal blessing: "God bless you, keep you safe, angels stay with you always."