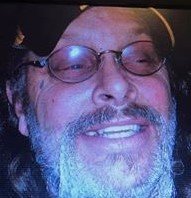 Frank P. Mason, Jr.
Frank P. Mason, Jr., 58, of Harpersfield, passed away suddenly of a heart attack at his home on Saturday, January 13, 2018.
Born on June 19, 1959 in Albany, he was the son of Frank P. and Louann B. (Woodbridge) Mason, Sr.
Frank was a career over the road truck driver and was also owner/operator of Beaver Tree Service of Stamford. Frank was also a member of the Hobart Fire Dept.
He enjoyed being outdoors, hunting and the companionship of his dogs. He was an avid motorcyclist and enjoyed riding his custom Bourget motorcycle.
Frank is survived by his wife: Tracey Mason of Harpersfield; mother: Louann Mason of Florida; children: Ashley (Roger) Decker of Hobart, Joshua (Kayla) Mason of Hobart and James Mason of Delhi; grandchildren: Isabel, Lila and Alana; sisters: Bonnie (Fran) Amlaw of Canaan, NY and Wendy DeFruscio of Waterford; and several nieces, nephews and cousins.
Friends and relatives are invited to a celebration of Frank's life from 2-7PM on Saturday, February 17, 2018 at the Hobart Community Center (Hobart Fire Dept.), Cornell Ave., Hobart.
Please visit www.macarthurfh.com to share a condolence with the Mason family.